StakeCube is an exchange registered in Germany. There are only two other exchanges that we know of from Germany: NAGAX and Bitcoin.de.
As a few of its advantages, StakeCube mentions on its website that it is automated & managed, has "no requirements" and that it is community based. Under the item "no requirements", the platform explains that it has a user friendly interface, that it is transparent and that it is secure. Naturally, UX, transparency and security are extremely important factors when choosing a trading platform.
According to information on the platform's website on 7 October 2019, it has 27,000 users. This is quite impressive. The platform also supports 45 coins and have 11 team members working with the project.
This exchange does not explicitly state that US-investors are prohibited from trading. Accordingly, we do believe that US-investors can trade here.
StakeCube Coin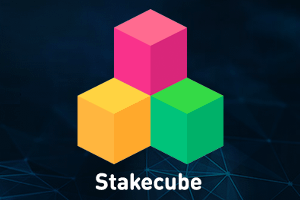 The platform also has its native token, the StakeCubeCoin (SCC). The SCC is a masternode coin. If you hold SCC Masternodes, you will receive certain advantages at the trading platform but also in other parts of the StakeCube ecosystem. Providing benefits to holders of a native exchange token is a quite common way for exchanges to incentivize their users to purchase the exchange tokens.
APPS
What I like about SCC ?

How transparent and honest the team is. Moreover, in my experience – even though most of the support is unfortunately still done via Discord – the support team is competent, friendly and quick.


What could the provider do better?

Stop using Cloudflare. Cloudflare is incompetent and monitors the users of hosted services. Furthermore, the captcha system is annoying. Cloudflare also makes it relatively difficult to reach the exchange via Tor.
If you are small investor and you want a reliable stake company to start with I would recommed StakeCube.
Happy Earnings!