Crypto faucets seem like a really easy way to earn crypto for free…but what are the benefits, but what should you be aware of? Does "free crypto" really exist? Theoretically yes.You will no doubt have heard stories from an early Bitcoin adopter who got a lot of free coins through something called a cryptocurrency faucet.These have been used extensively in the past as a means to complete relatively simple yet manual tasks to claim cryptocurrency handouts.
What is a Cryptocurrency Faucet?
Cryptocurrency faucets or crypto faucets are websites and mobile applications that allow the users to obtain a small amount of cryptocurrency in exchange for the performance of certain tasks. A crypto faucet can best be imagined as a small tap that gives drops of different coins for completing a captcha, registering on a site or clicking on a timer.
They are not guaranteed to turn you into a billionaire overnight, but they may be a good option for you if you are looking for ways to gather and hold coins. In the case of Bitcoin faucets the payouts are awarded in Satoshi, or one-hundred-millionth of a Bitcoin = 0.000000001 BTC.
Crypto faucets are certainly not a get rich quick scheme. The simpler the task, the lesser the reward. Most websites offer a minimum payout threshold, so the rewards earned by completing tasks are deposited into an online wallet of the site. A user can withdraw this reward only after reaching the minimum set threshold. With the best crypto faucets, this might take just a day, but often, it can take longer than a week.
How crypto faucets owners earn?
Cryptocurrency faucets are run through websites or mobile applications. The owners of these faucets make money from ads displayed on the websites, downloads on app stores, and ads viewed on mobile applications. In all sincerity, crypto faucets do not give away cryptocurrency for free. Faucet owners use AdShares,CryptocoinAds and affiliate marketing to cash out from the numerous visits to their mobile applications and websites daily. So in order to survive and to get benefits on both sites try not to use adblocker! If you are interested in running your own faucet try to monetize with pop ads or native ads you can use PropellerAds, but try not to spam people.
How to use Faucets?
First you'll need to find a faucet, and thanks to their popularity there are sites dedicated to simply keeping track of all the faucets of there. Faucetpay is one such site. In FaucetPay, you can find Bitcoin (BTC), Ethereum (ETH), Dogecoin (DOGE), Litecoin (LTC), Bitcoin Cash (BCH), Dash (Dash), Digibyte (DGB), Tron (TRX), Tether (USDTTRC20) and Feyorra (FEY).. So, you should sign up and start earning some free coins. Where do the coins go, and what can you do with them?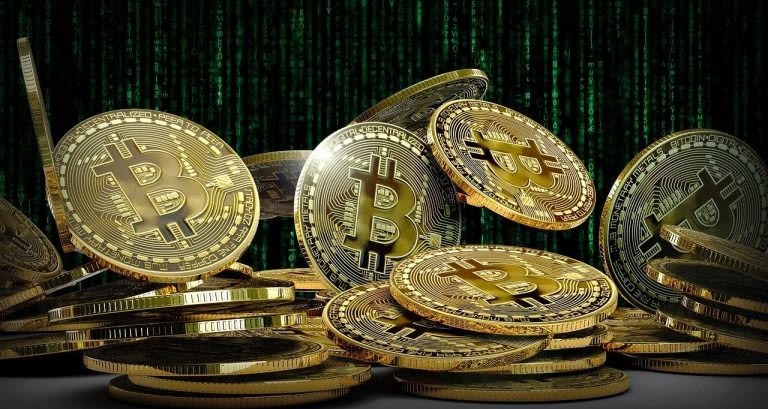 The next step is to look for a faucet that will best fit your needs. But before you choose one, here are some of the most important things you should take note of.
Timer – Cryptocurrency faucets often have a refresh or loading time, which can go from 15 minutes to a couple of hours per day. With our faucet you can claim every 5 minutes. Find it HERE
Claim amount – This tells you exactly how much you can earn and how often. This also varies depending on the simplicity or complexity of the task you will complete.
Minimum withdrawal – Earlier, we've mentioned that some crypto faucets will require you to reach a certain amount of satoshis before you can withdraw your money. Many faucets offer a minimum withdrawal amount of 10,000 satoshis, which is equivalent to 0.0001 BTC or over 5 USD.
Withdrawal method – To withdraw your funds, you'll need a digital wallet. If you have Coinbase account, you can withdraw your cryptos in over 350 ways, including the most popular payment option in your country.
Referral fee – You might also want to check out how much you can make by introducing the crypto faucet website or app to your friends and family. Some websites actually offer good bonuses, so be sure to consider this when choosing a faucet. We offer 30% commision for evry claim by your reffere.
Here is the list of most trusted faucets right now
PipeFlare – Get 1$ to 5$ Daily ZEC and DOGE
GetZen – Official Horizen Faucet
Cointiply – Earn with offerwalls up to 10$/day
Faucet Crypto – Dayli tasks, PTC and offerwalls
CoinPayu – Best PTC program
FireFaucet – Best AutoFaucet
With these faucets you must register and they have their own withdrawall methods. If you do it properly you can reach payout treshold fast. For a simpler way use our faucet and claim directly to your microwallet.
Try to avoid SCAMS!
Like in any other online earning oportunity there is a lot scamers and ponzi schems. They will offer you a big earning oportunitys but in the end you will not get paid so don-t invest before you read some rewievs and other user comments. We will reguraly update our list with trusted faucets and post tutorials so just follow us and dont worry.
Conclusion
While it's true that you won't instantly receive a huge amount of BTC through faucets, accumulating small amounts for a certain period of time is still a good start if you're new to the crypto world. Like tiny drops of water from a leaking faucet, small amounts of BTC, when accumulated, can make a significant change in your crypto journey.
Also, don't limit yourself to one crypto faucet. Try exploring all the faucets in our list and see which ones best fit your crypto needs. Good luck!